Photo: Kirsten Titus.
This is Wyatt Hall, 20, and Kirsten Titus, 19. They both go to Brigham Young University.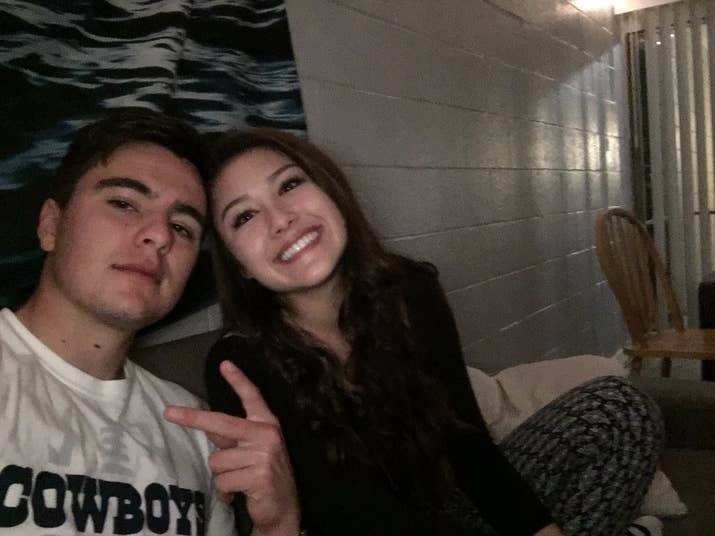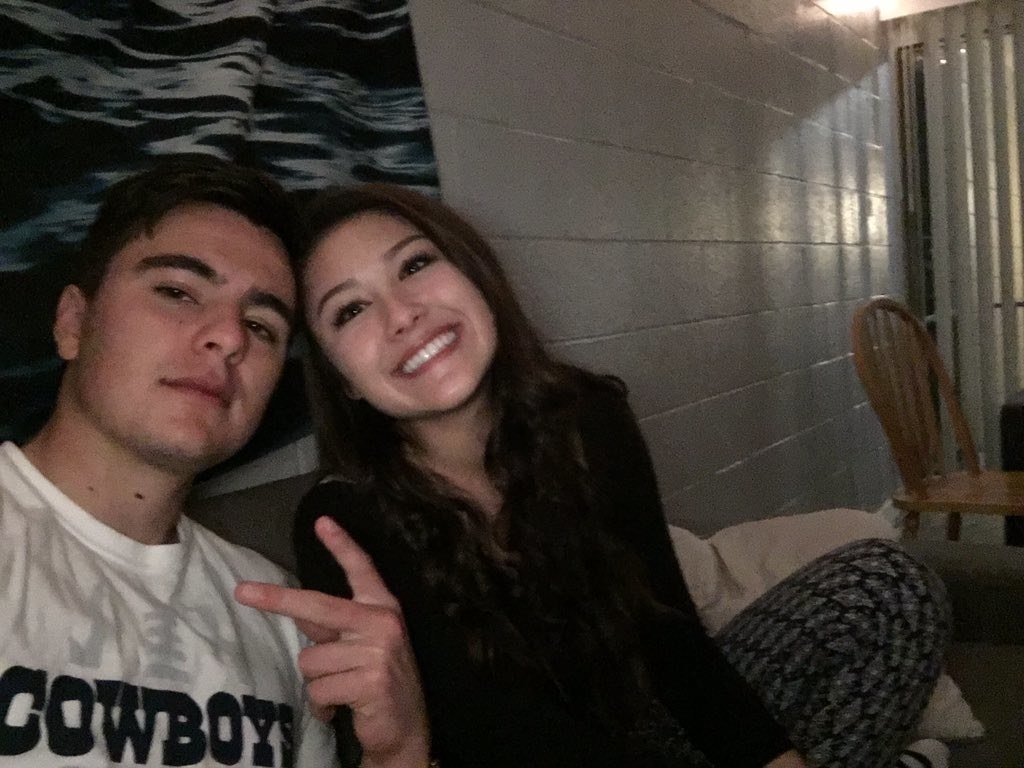 Kirsten and Wyatt were dating for a while. They did fun stuff together, like planting a cactus on top of a mountain.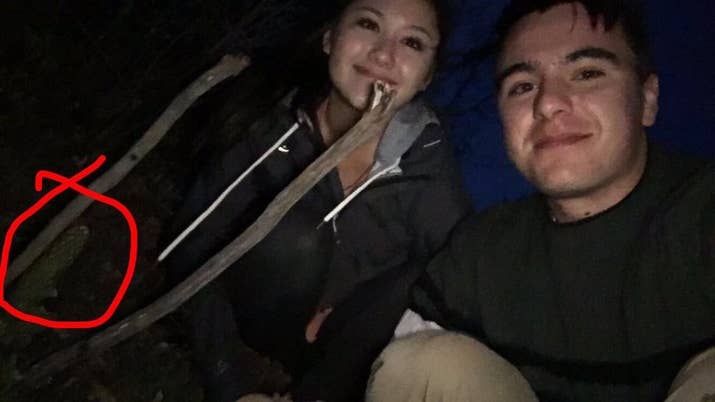 But then Kirsten decided she didn't want to date Wyatt anymore. 'I think both of us were starting to feel we were better as friends,' the teen told BuzzFeed.
'I thought if I was going to end things with him I wanted to do it in a creative way,' she added. So on Monday night, she sent him this playlist to say a fond farewell to her through the medium of song titles. 
That's when Kirsten's younger sister Erika came onto the scene. She saw their shared playlist and couldn't resist posting her juicy find to Twitter.
So my sister has gone on a couple of dates with a guy named Wyatt but she likes someone else so she made him a Spotify playlist and… pic.twitter.com/kJmgrUBwqb

— Erika (@errikkxa) 4 April 2017
Kirsten possibly wanted to throttle her darling sibling at this point, but she heroically tried to take it in good humour. 
@errikkxa nooooo delete this!! Hahaha

— kirsten (@sirloinburger) 5 April 2017
@errikkxa @linddube @abipepperdine something you would do 😂😂😂😂

— Alice (@alicemuhley) 5 April 2017
@errikkxa girl 😭😭😭

— Zada Rayne (@zadarayne) 4 April 2017
Wyatt has admitted that he got the message 'immediately' and he has confirmed that he's not heartbroken, 'I thought it was kind of funny honestly,' he said. He also said that their relationship wasn't 'really serious' and that they'll remain friends. Nonetheless, he was sufficiently moved to get his own back, making her a very special – and short – playlist in reply…
So now we have irrefutable proof of the fact that there are more original ways of breaking up with someone than saying 'It's not you, it's me.' 
[Via BuzzFeed]